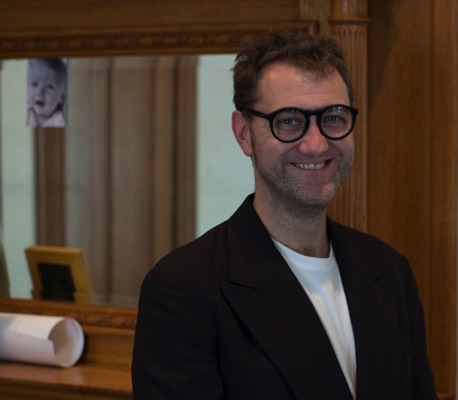 I handle civil appeals and real estate disputes. Because I run a lean, paperless practice, I offer an affordable alternative to large law firms. I go toe-to-toe with big firms representing cities, corporations, and HOA's in almost every case I handle.


I brief and argue civil appeals in the
Texas Supreme Court
,
Texas intermediate appellate courts
, the
5th Circuit U.S. Court of Appeals
, and the
U.S. Supreme Court
. I write
friend-of-the-court
("amicus") briefs for interested persons, organizations, and entities.


My real estate trial work includes
HOA law
,
fraud
, construction disputes, and mortgage/foreclosure disputes. I never represent HOA's or banks, and I don't sue consumers.

My trial and appellate work has included numerous class actions and statewide
multi-district litigation (MDL)
proceedings against major banks and corporations. More recently, I've been at the forefront of statute of limitations challenges to foreclosures where lenders delayed foreclosing for many years. I've got such cases pending in state and federal courts around the state.
BREAKING NEWS: HOMEOWNER FREED FROM OVERREACHING HOA

In a powerful new decision rejecting an overreaching HOA, the Austin Court of Appeals has reversed two lower courts which required my homeowner client to submit to an HOA from whose tentacled reach my client was supposed to be exempt. In Vann v. Homeowners Association for Woodland Park of Georgetown, Inc., No. 03-18-00201-CV, 2018 WL 4140443 (Tex. App.-Austin Aug. 30, 2018), a developer goofed and had to exempt over 100 homes from subdivision governing documents. Right after the developer filed that exemption, a homeowner (the Vanns) bought one of the exempt homes. Several years later, after the developer had left the scene, the HOA starting dinging the Vanns for violations of various rules that did not apply to the Vanns (even though the same rules did apply to the Vanns immediate neighbors!). The Vanns sued to declare the HOA powerless over their property and the rules not applicable. Relentlessly, the HOA claimed the power to declare itself the Vanns' HOA and enforce all the HOA's rules. The HOA refused to acknowledge that the developer had expressly exempted the Vanns from the HOA's reach. After disappointing losses in both the justice court and the county court at law, including large attorney fee awards against the Vanns, the Vanns prevailed completely on appeal. Said the court of appeals in reversing the lower courts: "Our review of the documents outlined above reveals a gap in the logical chain that would establish the HOA's authority over the Vanns' property." Right on! That was exactly what the Vanns had been arguing for years, but the pleas always fell on deaf ears because, well, you know, HOA's always win, right?

This is not an uncommon fact pattern. I fairly often see cases where some local "HOA" just endows itself with authority despite the lack of any support in the governing documents. It's not always as clear-cut as the Vann case, though it should be noted that even there, the HOA's appeal briefs accused the Vanns of confusing and misleading the court by merely pointing out the obvious discrepancies in the governing documents. That is a common HOA strategy — demonize and belittle the homeowner, bring the resources of a large law firm to bear, seek huge attorney fee awards against the homeowner, etc.

HOA's hoard power. Too often, they simply won't yield once they take a position. They drive around in golf carts hunting for violations. No amount of reasoned argument or evidence gets them to back off or admit error. The Vanns hung in there and shut it all down, finally getting vindication in the courts and complete freedom from an overreaching HOA. This was a sweet win for a brave, tenacious homeowner.


TEXAS SUPREME COURT, IN BROAD PROPERTY RIGHTS DECISION, ALLOWS SHORT-TERM RENTALS AS A "RESIDENTIAL USE"


My client, Ken Tarr, has now prevailed in a case that protects Texas property owners statewide. On May 25, 2018, the Texas Supreme Court, in a unanimous decision authored by Justice Brown, held that short-term rentals are not barred by the widespread, typical "residential use only" deed restriction. Even more importantly, the case announces a rule that restrictions cannot be interpreted into existence where silence reigns. Wow! We can now say with some confidence that what is not expressly forbidden by deed restrictions is allowed. Seems like a no-brainer, but it's been a long time coming — I've been litigating short-term rental cases for 9 years, pushing them forward across the state in hopes of getting one up to the Supreme Court.

"Residential use only" is the commonest deed restriction and zoning ordinance and goes back over 100 years. Opponents of short-term rentals insist that short-duration leases constitute the operation of a business at a home, a logically untenable position for any number of reasons — not the least of which is that the tenants are not doing anything different on day 31 than they were doing on day 29. The Texas Supreme Court, joining at least 19 other states, rejected the business-use argument in a lengthy, carefully-reasoned, and logically unassailable opinion. The new decision is sufficiently exhaustive that it seems destined to become the leading state supreme court opinion in this area of the law.


TEXAS SUPREME COURT READY TO TAKE UP ANOTHER SHORT-TERM RENTAL CASE


The Texas Supreme Court, the Tarr case just mentioned, allowed STR's as a "residential use." However, one of my clients had another case pending right behind Tarr, and that's the Ridgepoint Rentals, LLC v. McGrath case. The Tarr opinion obliquely referenced the Ridgepoint Rentals case when the Court said it was NOT deciding whether a shopping-list of defined commercials uses, such as "hospitals, duplexes, and hotels," would bar STR's. Well, that's the Ridgepoint Rentals case. The Ridgepoint Rentals case is now being briefed on the merits. Assuming the Court does grant review, which seems promising, expect a decision at the very end of 2018.


CITY ORDINANCES


One STR issue that is heating up is whether city ordinances that ban short-term rentals are vulnerable to legal challenge. I believe they are, and on several constitutional grounds. A Texas appeals court in Houston recently allowed such a challenge to proceed based on the theory that imposing such an ordinance on a homeowner who purchased based on STR rights had it taken away — an unfair "taking" of property. See Village of Tiki Island v. Ronquille, 463 S.W.3d 562, 565 (Tex. App. - Houston [1st Dist.] 2015).

The Austin STR ordinance seems to me to be unconstitutional on several grounds. I represent one client in a challenge to the ordinance based on its vagueness in not making clear whether leases of 30 days or more are exempt. The City of Austin is requiring an STR permit even for long-term leases if tenants do not physically occupy a property for the entire term of their lease, in effect making it impossible for any landlord to avoid the STR ordinance. If the City knocks on the door and the tenant says she is only staying for three days, the City issues a citation for renting without an STR license even if the lease is for 30 days or more! Obviously, when someone leases a property, they need not actually stay there if they don't wish to. Any owner who wishes to avoid the STR ordinance necessarily leases for 30 days or more, but that's no safe harbor in Austin.