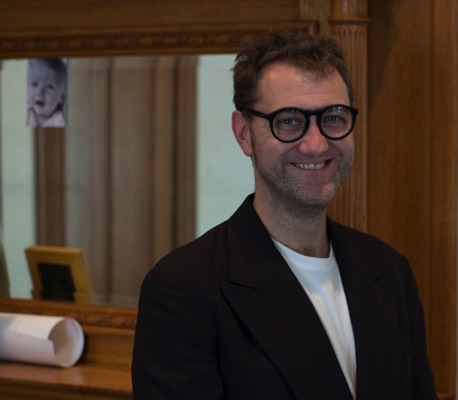 My practice is mainly civil appeals and real estate disputes. As a small, tech-savvy practice, I offer an affordable alternative in difficult cases. I go toe-to-toe with big firms in nearly every case I handle.


I brief and argue civil appeals in the
Texas Supreme Court
,
Texas intermediate appellate courts
, the
5th Circuit U.S. Court of Appeals
, and the
U.S. Supreme Court
. I write
friend-of-the-court
("amicus") briefs for interested persons, organizations, and entities.


My real estate trial work includes
HOA law
,
fraud
, construction disputes, and mortgage/foreclosure disputes. I never represent HOA's or banks, and I don't sue consumers.

My trial and appellate work has included numerous class actions and statewide
multi-district litigation (MDL)
proceedings against major banks and corporations.

TRENDING: SHORT-TERM RENTALS
FLASH: SAN ANTONIO COURT OF APPEALS, DISAGREEING WITH AUSTIN COURT OF APPEALS, BARS SHORT-TERM RENTALS AS NOT A "RESIDENTIAL USE"


Mr. Tarr, who lives in Houston, owns a second home in San Antonio. He rents it out for short terms. In a case I argued for Mr. Tarr, the San Antonio Court of Appeals, in a decision on November 16, 2016, held that the term "residential use only" requires an occupant to "qualify" for residency status by living in the home permanently, or with an intent to remain. Thus, "temporary" occupancy, such as short-term rentals, are barred. Presumably, Mr. Tarr cannot use his own second home as his vacation home if he does not intend to remain in it permanently.

"Residential use only" is the commonest deed restriction and zoning ordinance and goes back over 100 years. For many people in Texas, short-term rentals are now either barred (San Antonio area) or threatened, since the San Antonio case directly conflicts with the Zgabay case in the Austin Court of Appeals in which my client prevailed in 2015. For all owners outside of San Antonio and Austin, the law is simply unclear whether "residential use only" bars short-term rentals, and owners engaging in such rentals are subject to being sued by neighbors and HOA for doing so. In fact, even having the Zgabay decision on the side of Austin-area homeowners has done little good, as homeowners and HOA's are just ignoring it and suing to stop STR's anyway, and trial judges are giving the HOA's homeowners the win, requiring still further appeals.


CITY ORDINANCES


One issue that is heating up is whether city ordinances that ban short-term rentals are vulnerable to legal challenge. I believe they are, and on several constitutional grounds. A Texas appeals court in Houston recently allowed such a challenge to proceed based on the theory that imposing such an ordinance on a homeowner who purchased based on STR rights had it taken away — an unfair "taking" of property. See Village of Tiki Island v. Ronquille, 463 S.W.3d 562, 565 (Tex. App. - Houston [1st Dist.] 2015).

The City of Austin may or may not have a rational basis for banning STR's, but it hasn't done that. Instead, it has picked out one, vague, arbitrary, insupportable category of lessors — "non-owner-occupants" — and banned only that one category from engaging in STR's. I doubt there's any rational basis for the City of Austin's actions; I doubt that "owner-occupied" has any clear meaning, or if it does, that the classification form a legitimate basis for denying equal protection to those who do not, at a particular moment in time, live in the properties they own. No property owner or property lessor lives in a property when it's being rented out; every lessee or sub-lessee is a "non-owner-occupant."

Austin's STR ordinance also bans owners from advertising their property anywhere in the world if they don't have an Austin STR license, which seems to me an unconstitutionally broad gag on free speech.



LAWSUITS


Another issue is whether millions of Texans have been unwittingly violating deed restrictions for decades because they did not anticipate that the typical requirement of "residential use" imposes some minimum duration on leasing. If so, all these people are subject to retroactive enforcement actions by neighbors and HOA's, which seems to me untenable. I have been fighting these cases on behalf of homeowner rights for years, but they have recently begun moving into appeals.


TEXAS SUPREME COURT UPDATE: HOMEOWNER WIN UPHELD IN ZGABAY V. RIVER CHASE PROPERTY OWNERS ASSOCIATION !!


In this important case, the Texas Third Court of Appeals in Austin held on August 28, 2015, that the "residential use" requirement in most deed restrictions DOES NOT BAN SHORT-TERM RENTALS. The key reason why is that absent clear limitations on lease duration, the traditional rule of construing restrictive covenants to favor the free use of land controls. That is a vital rule for property owners subject to the whims of HOA boards. The case is Zgabay v. NBRC Property Owners Assoc., No. 03-14-00660 (Tex. App. — Austin August 28, 2015).

On April 1, 2016, the Texas Supreme Court declined the HOA's request to take up the case and reverse the court of appeals. The Zgabay decision is now controlling precedent in the Austin appellate district and should prove influential elsewhere in Texas.


Other cases

I presently have multiple other essentially identical STR cases pending in trial courts in the appellate districts of Beaumont, Houston, Austin, and San Antonio. They all boil down to whether bare "residential use only" wording, without more, bars short-term rentals. For whatever reason, HOA's and those opposed to STR's don't accept the Zgabay decision and appear willing to continue refusing to amend deed restrictions and instead litigate their existing deed restrictions. As I have pointed out in briefs, if "residential use" wording has all along banned STR's, then homeowners all over Texas have been violating the deed restrictions for decades without knowing it. I have great difficulty believing that the appellate courts will allow such a result when nothing in bare "residential use" wording gives fair notice that a duration limit applies to leasing.