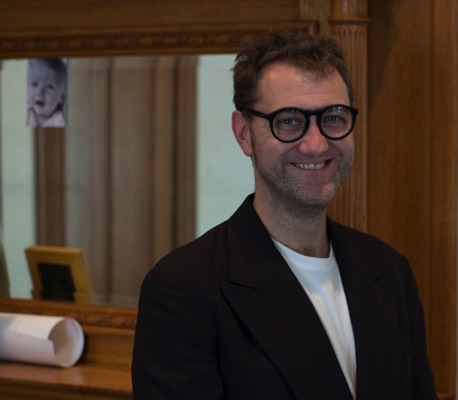 I handle civil appeals and real estate disputes. Because I run a lean, paperless practice, I offer an affordable alternative to larger firms. I go toe-to-toe with big firms representing corporations and HOA's in almost every case I handle.


I brief and argue civil appeals in the
Texas Supreme Court
,
Texas intermediate appellate courts
, the
5th Circuit U.S. Court of Appeals
, and the
U.S. Supreme Court
. I write
friend-of-the-court
("amicus") briefs for interested persons, organizations, and entities.


My real estate trial work includes
HOA law
,
fraud
, construction disputes, and mortgage/foreclosure disputes. I never represent HOA's or banks, and I don't sue consumers.

My trial and appellate work has included numerous class actions and statewide
multi-district litigation (MDL)
proceedings against major banks and corporations. More recently, I've been at the forefront of statute of limitations challenges to foreclosures where lenders delayed foreclosing for many years. I've got such cases pending in state and federal courts around the state.

TRENDING: SHORT-TERM RENTALS
TEXAS SUPREME COURT WILL DECIDE WHETHER SHORT-TERM RENTALS ARE A "RESIDENTIAL USE"


On September 22, 2017, the Texas Supreme Court agreed to review a San Antonio Court of Appeals decision that held that my client could rent out his home for short-terms because such rentals are not "residential" in character. Oral argument is set for February 6, 2018. A decision is expected in mid-2018.

Mr. Tarr, who lives in Houston, owns a second home in San Antonio. He rents it out for short terms. In a case I argued for Mr. Tarr, the San Antonio Court of Appeals, in a decision on November 16, 2016, held that the term "residential purposes only" requires an occupant to "qualify" for residency status by living in the home permanently, or with an intent to remain. Thus, "temporary" occupancy, such as short-term rentals, are barred. Presumably, Mr. Tarr cannot use his own second home as his vacation home if he does not intend to remain in it permanently.

"Residential use only" is the commonest deed restriction and zoning ordinance and goes back over 100 years. For many people in Texas, short-term rentals are now either barred (San Antonio area) or threatened, since the San Antonio case directly conflicts with the Boatner and Zgabay cases in the Austin Court of Appeals in which my clients prevailed in 2015 and 2017 (opponents of STR's can't take a hint). For all owners outside of San Antonio and Austin, the law is unclear whether "residential use only" bars short-term rentals, and owners engaging in such rentals are subject to being sued by neighbors and HOA for doing so. In fact, even having the Zgabay decision on the side of Austin-area homeowners has done little good, as homeowners and HOA's are just ignoring it and suing to stop STR's anyway, and trial judges are giving the HOA's homeowners the win, requiring still further appeals.


AUSTIN COURT OF APPEALS REAFFIRMS THAT "RESIDENTIAL PURPOSES" DOES NOT BAR SHORT-TERM RENTALS


On August 22, 2017, in an important new decision, the Austin Court of Appeals, in a case where I represented the prevailing homeowner, strongly reaffirmed the principle that a deed restriction requiring "residential purposes" or barring "business purposes" has nothing to do with restricting short-term rentals. Boatner v. Reitz, No. 03-16-00817-CV (Tex. App. – Austin Aug. 22, 2017) (mem. op.) (reaffirming Zgabay v. NBRC Property Owners Association, No. 03-14-00660-CV, 2015 WL 5097116 (Tex. App.—Austin 2015, pet. denied) (mem. op.). The new decision also expressly agreed with a decision a few weeks prior of the Fort Worth Court of Appeals, the Garrett case discussed in the next section.



FORT WORTH COURT OF APPEALS AGREES WITH AUSTIN COURT OF APPEALS THAT "RESIDENTIAL PURPOSES" DOES NOT BAR SHORT-TERM RENTALS


On June 8, 2017, in an important new decision, Garrett v. Sympson, 02-16-00437-CV, 2017 WL 2471098, at *1 (Tex. App.—Fort Worth June 8, 2017, no pet. h.), the Fort Worth Court of Appeals agreed strongly with the Austin Court of Appeals Zgabay case, directly contrary to the Tarr case above, which now seems likely to be taken up by the Texas Supreme Court given the clear split of authority on this important issue.


CITY ORDINANCES


One STR issue that is heating up is whether city ordinances that ban short-term rentals are vulnerable to legal challenge. I believe they are, and on several constitutional grounds. A Texas appeals court in Houston recently allowed such a challenge to proceed based on the theory that imposing such an ordinance on a homeowner who purchased based on STR rights had it taken away — an unfair "taking" of property. See Village of Tiki Island v. Ronquille, 463 S.W.3d 562, 565 (Tex. App. - Houston [1st Dist.] 2015).

The Austin STR ordinance seems to me to be unconstitutional on several grounds. I represent one client in a challenge to the ordinance based on its vagueness in not making clear whether leases of 30 days or more are exempt. The City of Austin is requiring an STR permit even for long-term leases if tenants do not physically occupy a property for the entire term of their lease, in effect making it impossible for any landlord to avoid the STR ordinance. If the City knocks on the door and the tenant says she is only staying for three days, the City issues a citation for renting without an STR license even if the lease is for 30 days or more! Obviously, when someone leases a property, they need not actually stay there if they don't wish to. Any owner who wishes to avoid the STR ordinance necessarily leases for 30 days or more, but that's no safe harbor in Austin.